Account Dropdown Menu
The Account Dropdown Menu appears when you click "Account" at upper right in the top navigation bar that appears just after signing in.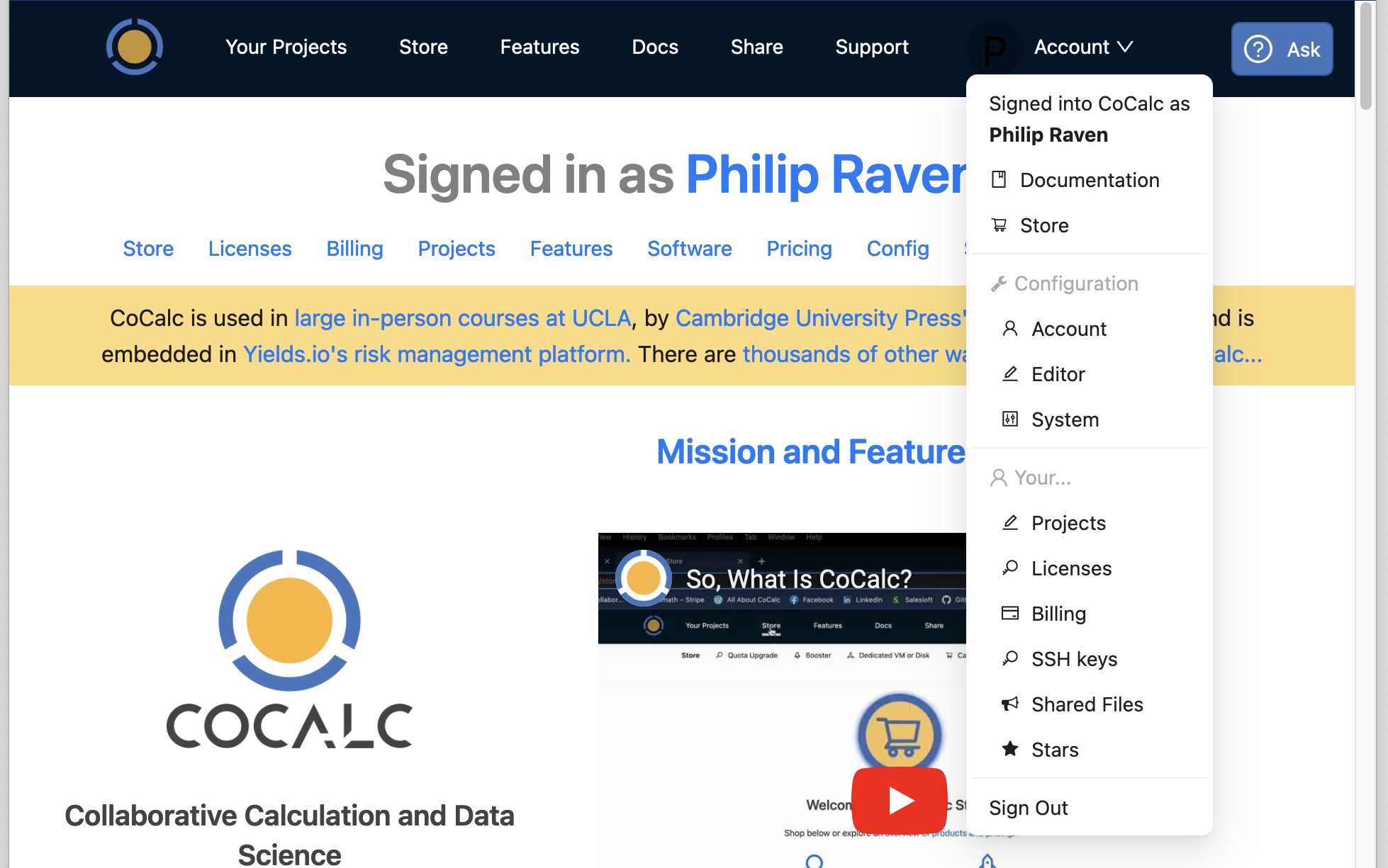 Here's a close-up view.

If you select "Configuration", you'll be taken to the new screen for account configuration.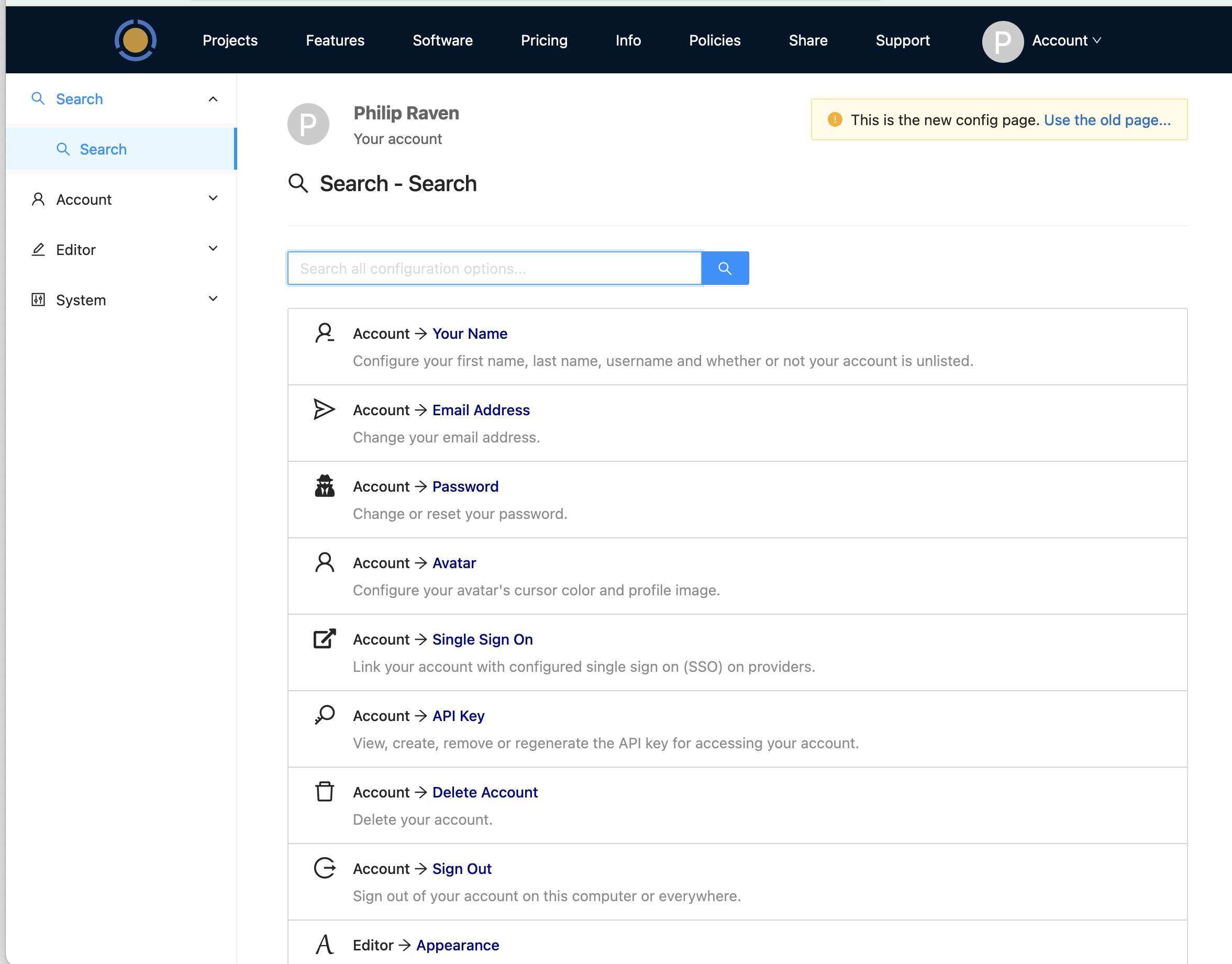 You will see that there is a link to the old configuration page at upper right, if you want to return to the previous arrangement.