Rich Text Editing¶
With Rich text editing, as you enter content, your work is displayed in a form that resembles the final result, i.e. you do not see formatting commands mixed in with text.
Here is how some sample content will appear as you enter it with rich text editing. For each line, use the usual markdown formatting characters, i.e. start the first line with a "#" and a space: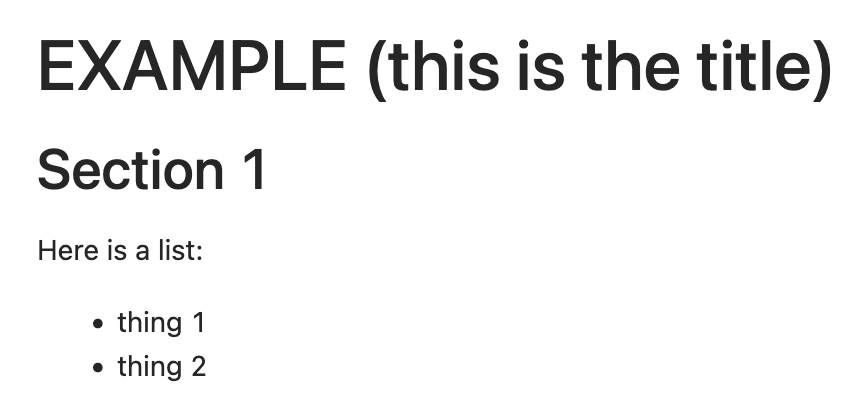 And here is how it would appear if you type the same markdown code without rich text editing: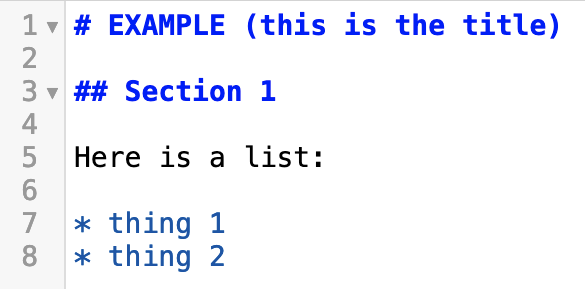 With rich text editing, you see the final result right away.
Note that you can also set title and subtitle font size by selecting the text and using "H" (headings) in font options, as shown below.
Where Rich Text Editing is Available¶