Pluto Notebooks for Julia
Here are instructions for running a Pluto notebook on CoCalc.
Launch a Pluto Notebook
Click (+) New to open the new file dialog.

Click "Pluto server…".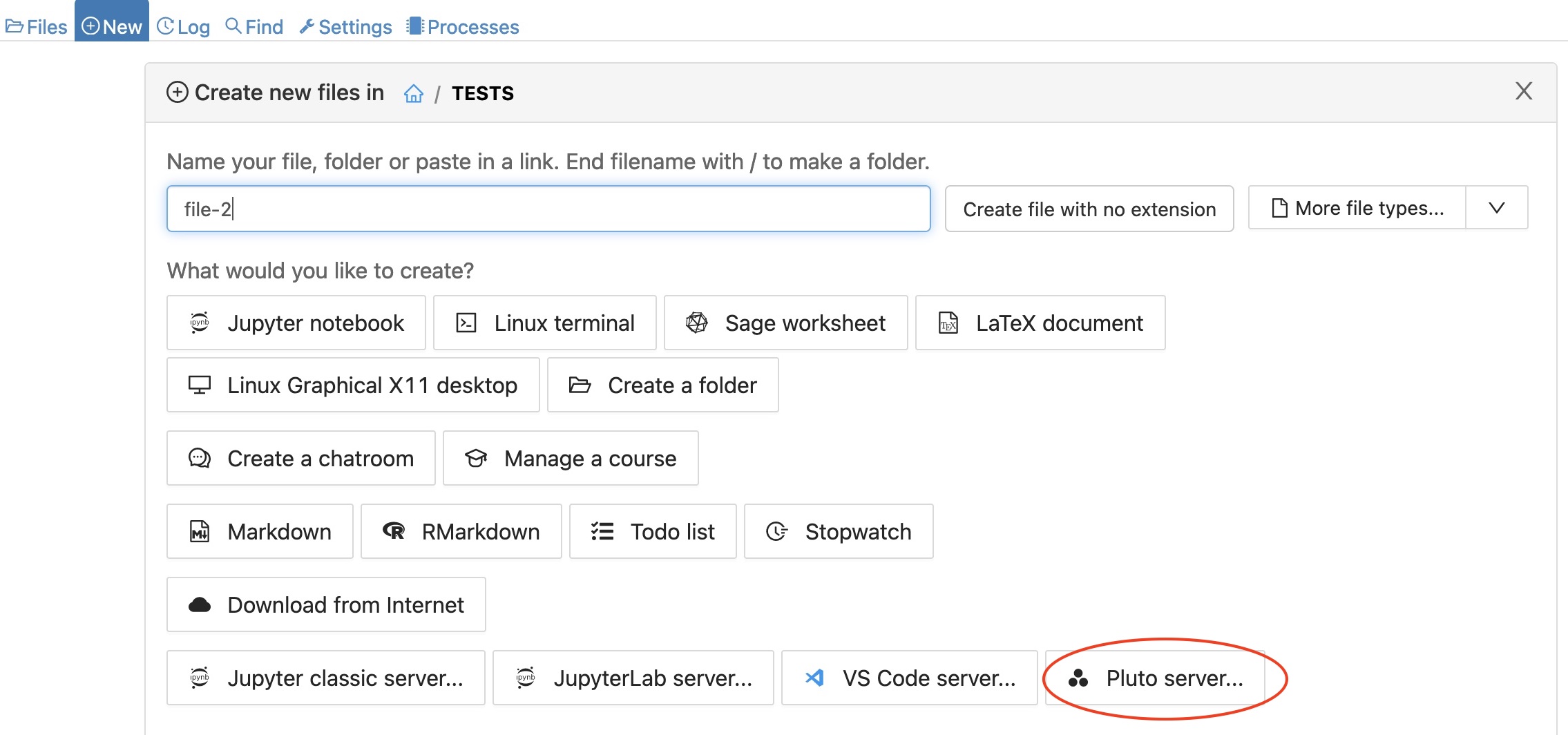 Click "Julia Pluto.jl Server" in the panel that opens.

A new browser tab will open for the Pluto server. If you get a gateway timeout the first time, hit refresh to give the notebook more time to launch.