Vouchers
Redeeming voucher codes
To obtain license key(s) from a voucher, visit the code redemption page and enter the voucher code: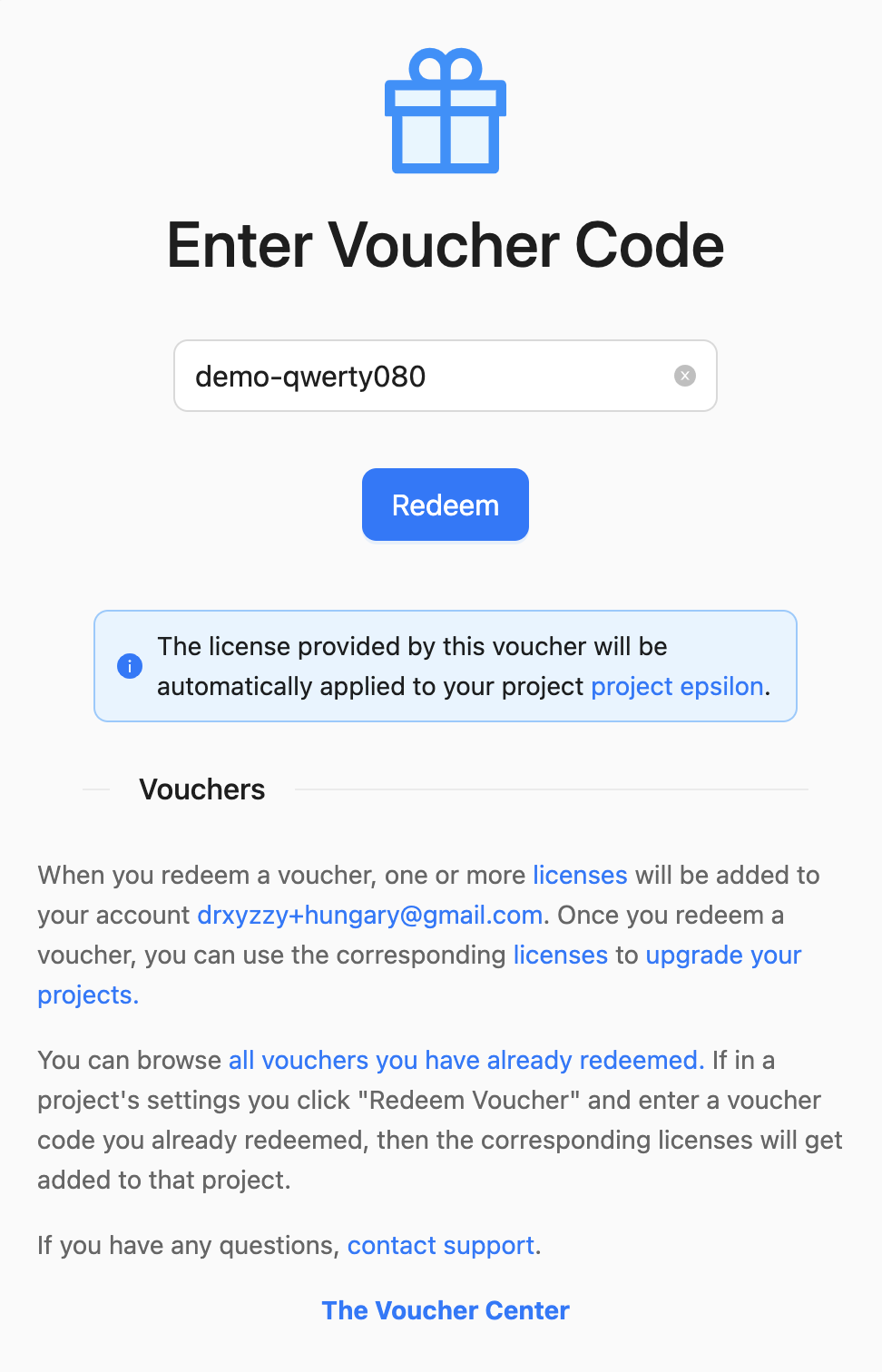 You can also obtain a license key by selecting a project and scrolling down to "Redeem a voucher" in Project Settings: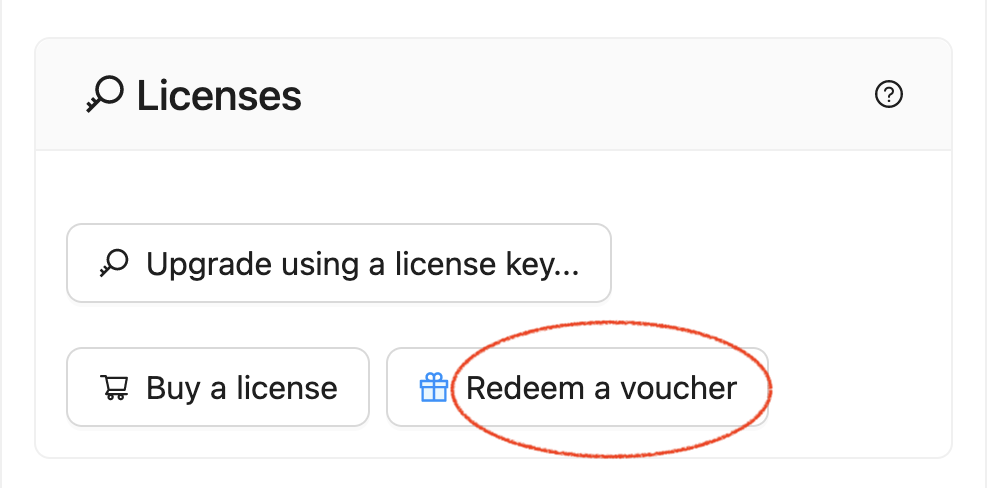 When a user redeems a code, the corresponding license(s) start at the time of redemption and last for the same number of days as the original shopping cart item(s) used to create the voucher.
An end user can view all the voucher codes they have redeemed by browsing to the redeemed voucher page.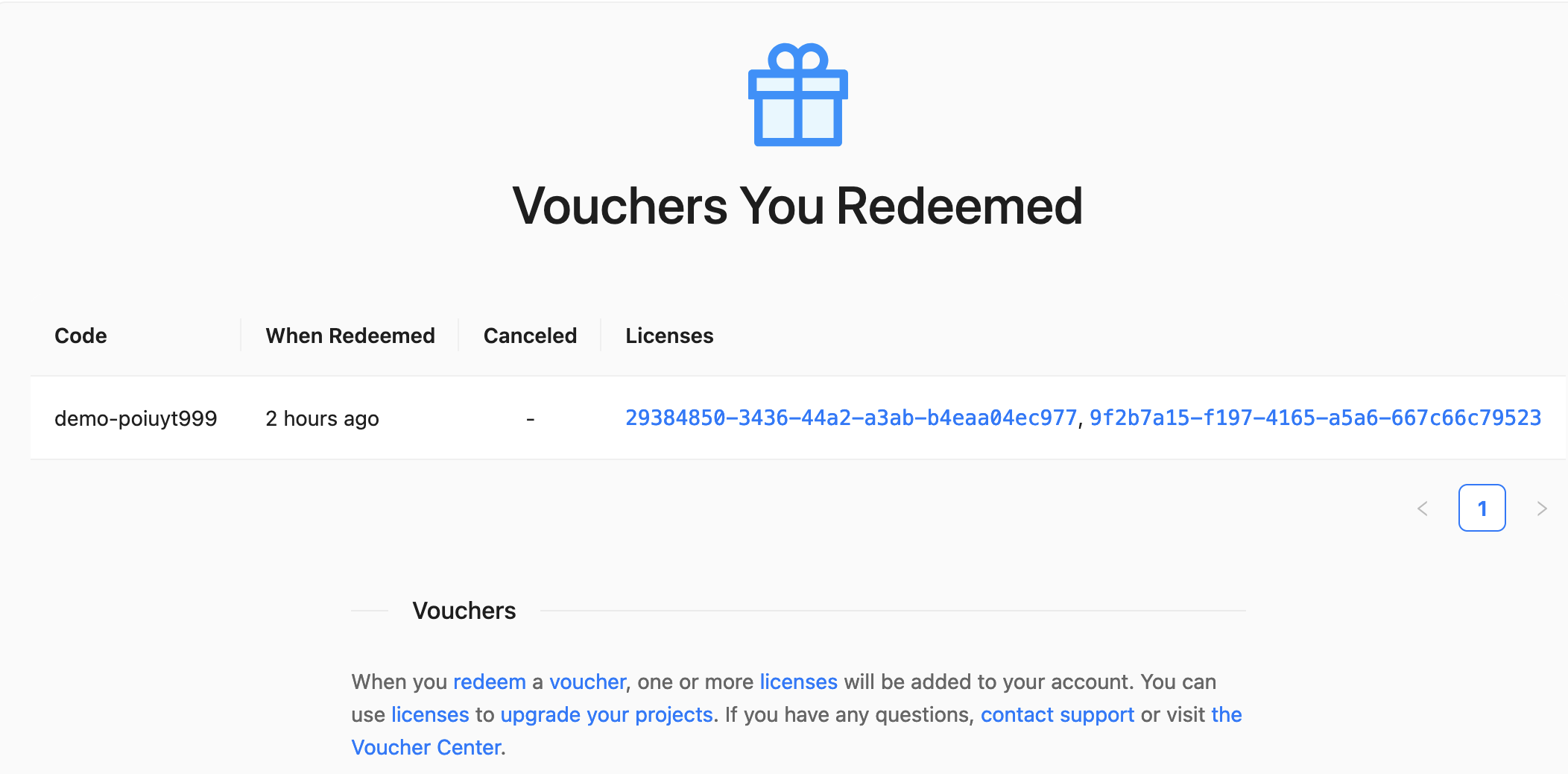 Questions?
If you want to try out using a voucher (or have any other questions), let us know. You can open a support request while signed into CoCalc by clicking Help at upper right, or just send an email to help@cocalc.com.