Linux Terminal¶
The CoCalc terminal allows you to run Linux programs on the command-line in your browser.
To get started, create a "Terminal" file in the "Files" listing or in "+ New". Such files end in .term and open up in a Frame Editor. Inside of each panel a terminal session starts up and you can issue commands.
New to Linux? Find out more about the Linux command line at the Linux Tutorial, which is one of several introductory topics at Ryan's Tutorials.
If you open a source code file in CoCalc for editing, for example an .sh, .py, .R, or .rb file, you can split the editor frame and add a command session. That way, you can easily move between editing and running the code.

To change the size of the font, click the plus and minus magnification glass icons at the top of a focused terminal frame.
In order to change the appearance of the font family of the terminal, adjust the font settings of your web browser. For example, in Google Chrome this is done in Settings → Appearace → Customize Fonts: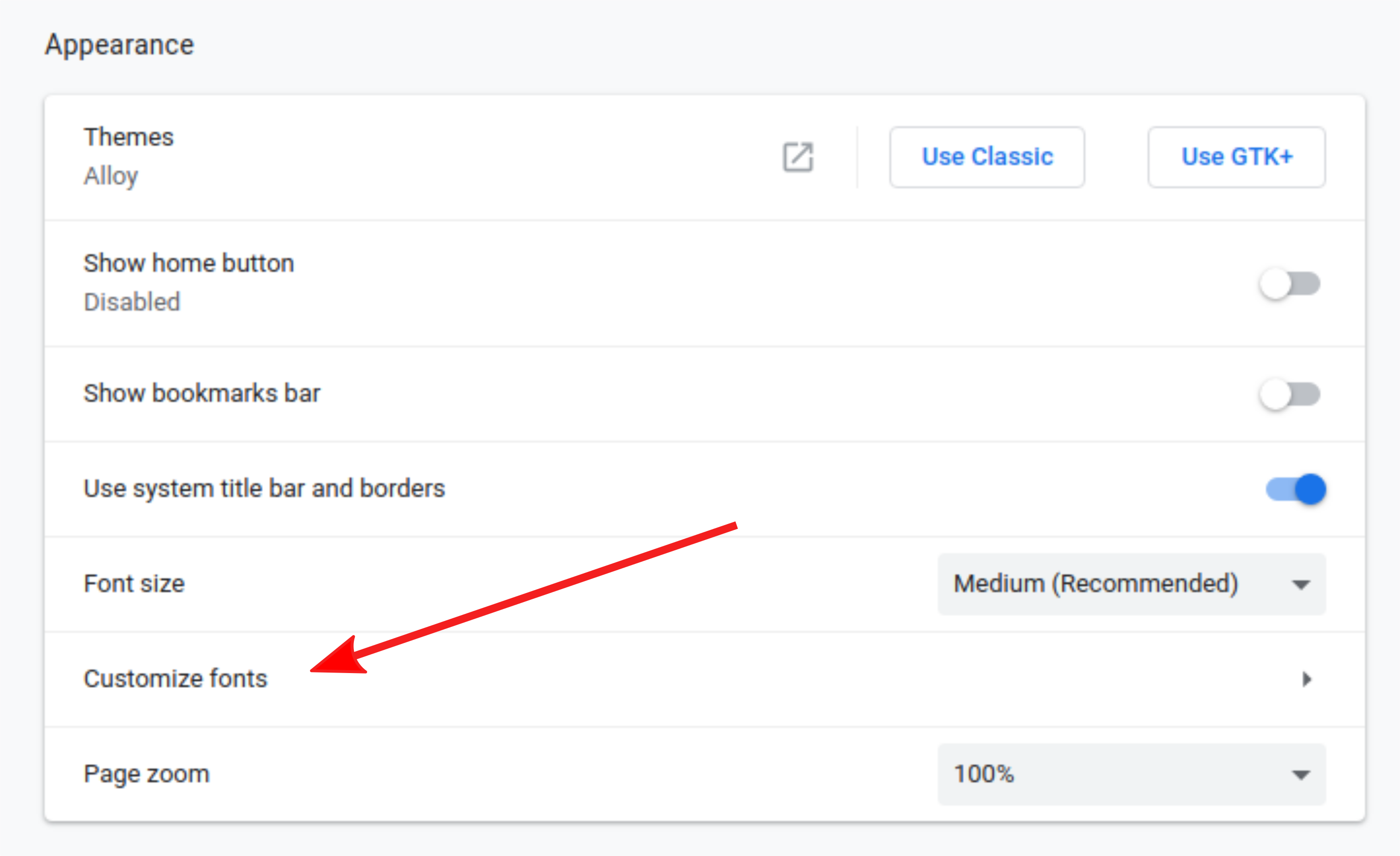 Then select a different fixed-width font:

---
Are you experiencing any problems or is something missing? Click the [ Help ] button at upper right while you are logged into CoCalc to open a help request, or send email to help@cocalc.com.