Linux Terminal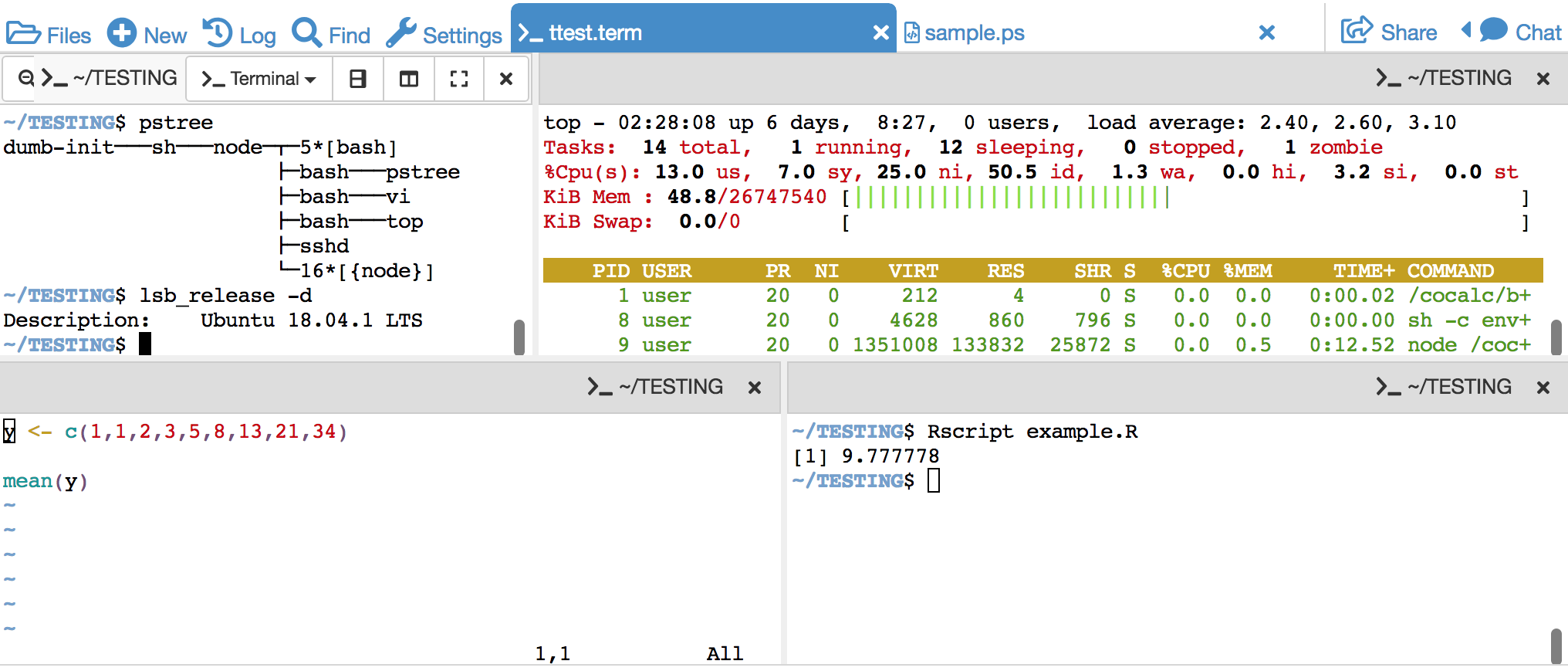 The CoCalc Linux Terminal lets you run programs online in a Linux environment. Everything runs remotely inside a project, the ongoing terminal session is synchronized with your collaborators, and all your files are backed up.
Note
To get started, create a "Terminal" file in the "Files" listing or in "+ New". Such files end in .term and open up in a Frame Editor. Inside of each panel a terminal session starts up and you can issue commands.
The terminal is a way to interactively communicate with the computer. You type in a so-called "command" and then hit the Return-key to send your instruction. This causes bash, the default interpreter, to process your command and most likely run a program. You then see the output of that program as the result. After it finished, you see the prompt again and you can type in the next command.
You can interrupt a program being stuck by pressing Ctrl+c: this sends an "interrupt" signal to the running process.
Find out more about the Linux command line at the Linux Tutorial, which is one of several introductory topics at Ryan's Tutorials.
You can use the terminal to install software packages in your project.