CoCalc News
CoCalc has a channel for sharing news. The intent is to aid in keeping you updated on the latest developments and coming modifications.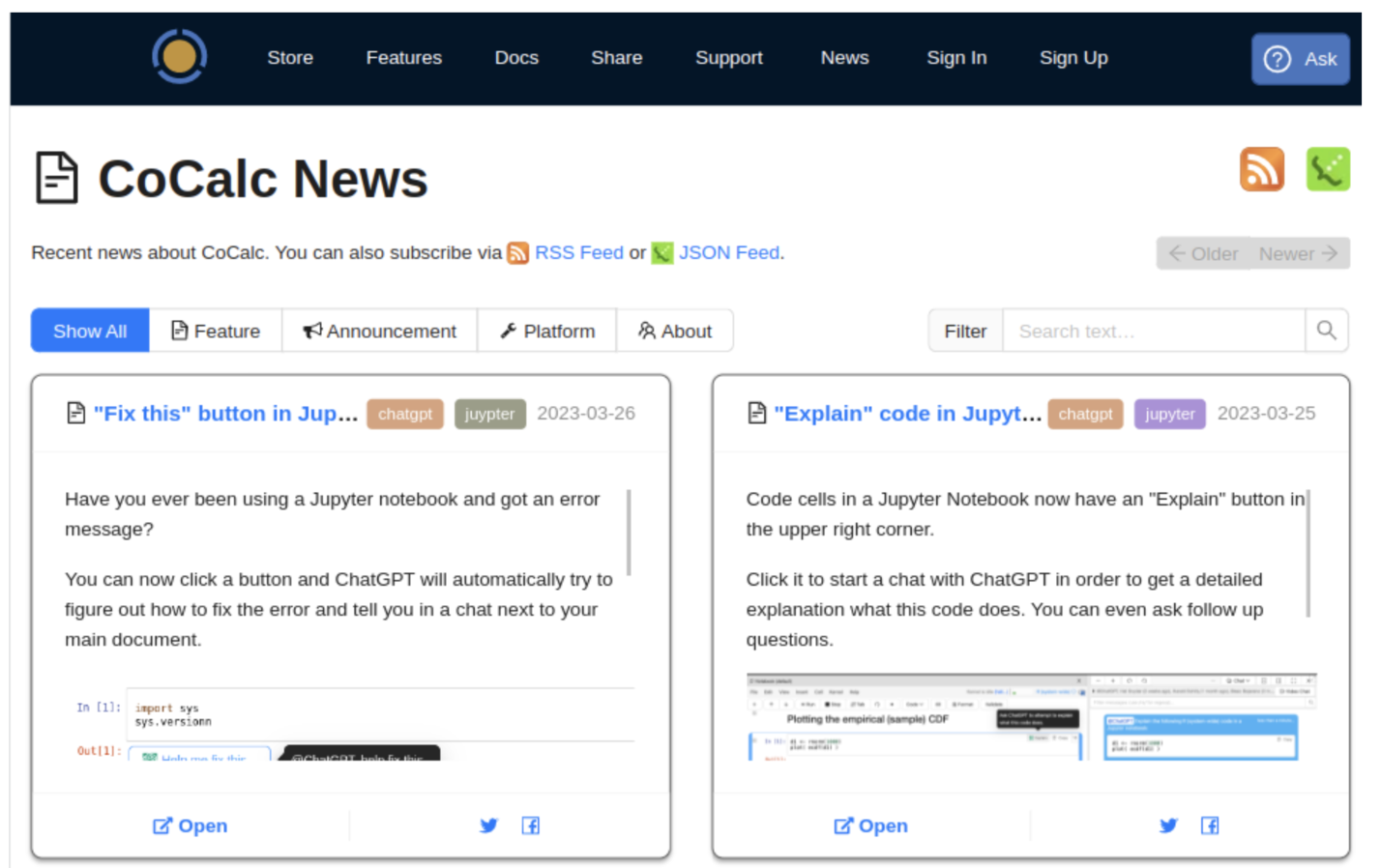 News items are available at https://cocalc.com/news and as notifications in the application itself. You can also grab the RSS feed to ingest it in a reader of your choice
Here's the CoCalc feature announcement and discussion: ANN: News in CoCalc #6631.
Inside the CoCalc application, the Notifications will alert you to unread news items. You can also view a list of past news items with the counter.