Licenses
Under "Licenses", you can keep track of CoCalc licenses you manage or use in your projects.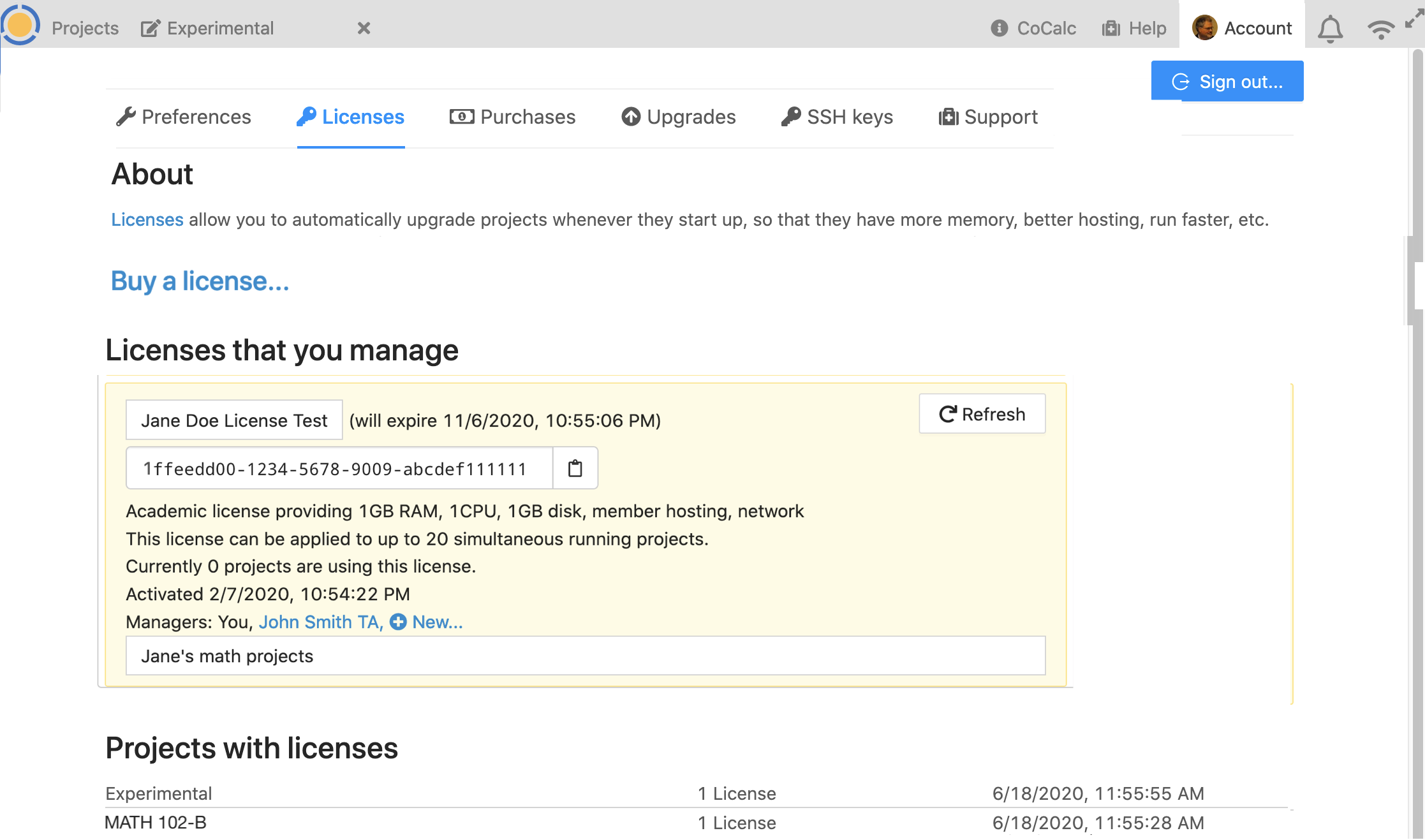 Buy a license…
Clicking "Buy a license…" opens a form that lets you configure a CoCalc license, and buy it immediately online if you wish. In the dialog that unfolds, monthly costs are displayed and update as you change settings.
Licenses that you manage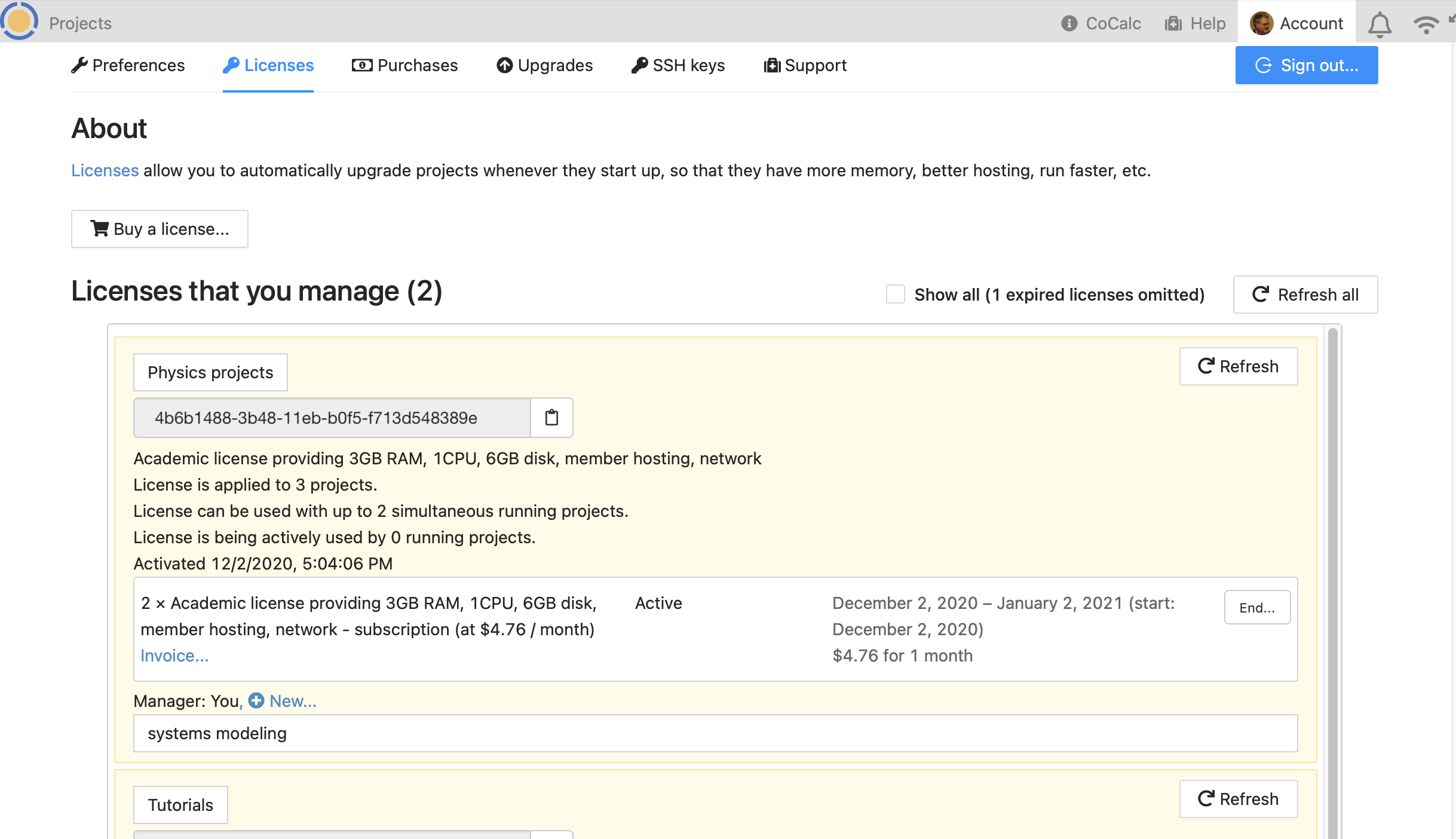 If you are a manager for one or more CoCalc licenses, you will see those licenses listed in this section.
The following information is displayed for each license:
License title and expiration date. Licenses set for automatic renewal will not display an expiration date.

Resources provided per project by the license.

Number of projects that have this license applied to them. As shown in the figure above, this may be greater than the maximum number of running projects for the license, because license resources are only used when a project is running.

Maximum number of simultaneous running projects that can be upgraded by the license.

Number of projects currently using the license.

Date the license is first active.

Total resources provided by the license, Active/Inactive status, subscription dates and cancellation button "End" (if license is a subscription)

License manager(s)

License description
If the license set for automatic monthly or yearly renewal, you can cancel renewal by clicking the "End" button in the right of the license information box. This works the same way as canceling a subscription under the Account / Purchases tab.
Add license managers by clicking the "+ New" button and entering the email address or name of a manager.
Remove a license manager by clicking on the manager name and clicking "Remove".
Projects with licenses
If you are an owner or collaborator on any projects that have CoCalc licenses, those projects are listed in this section.