Project Files¶
The project Files list gives you an overview of your files in that project.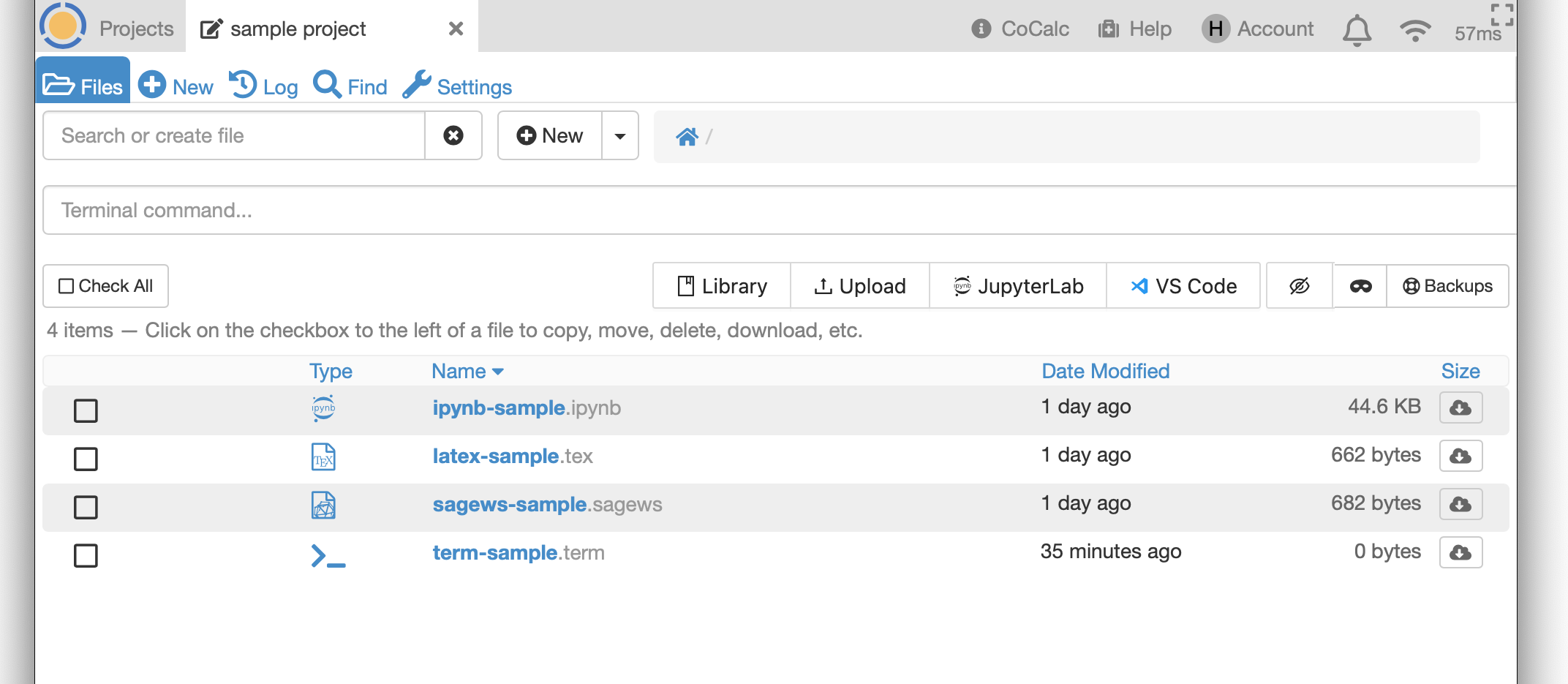 With the mini-terminal, you can enter a simple Linux command in the "Terminal command…" box at upper right. Current directory for the command will be whatever folder is open in the Files list. Output is limited to a few lines.

Click on a line to open a file, or select one or more files via the checkbox on the left to manipulate them (deleting, moving, …)

The contents of the filesystem may change while you have the Files list open and the list might not be current. You can update the list by clicking refresh (
).
Processing some programs, notably LaTeX source (e.g. .tex files) causes temporary files to be generated. These can clutter your file list. Click the mask icon (

) to toggle display of hidden files on or off.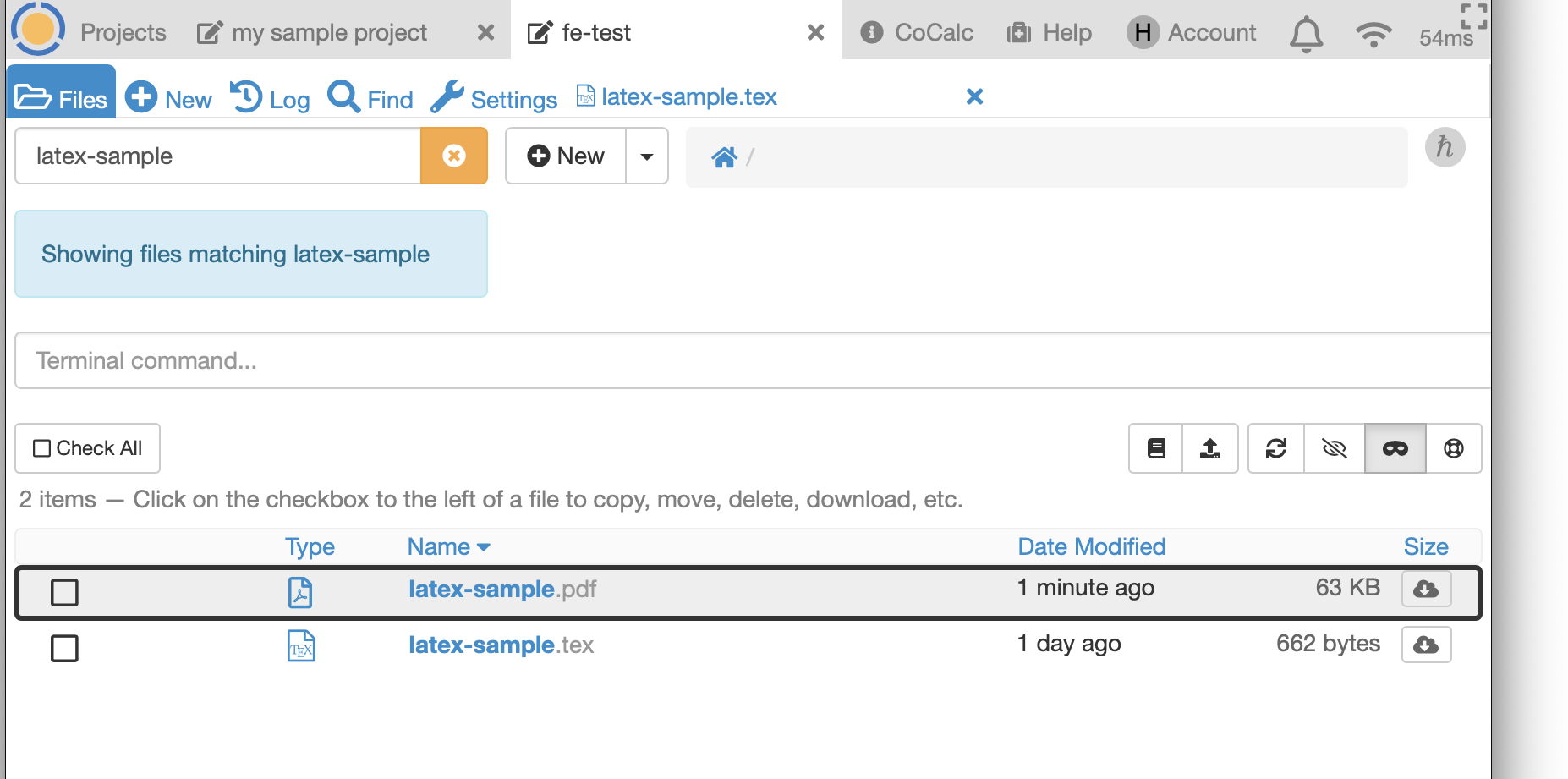 Click on the "
Backup" button to switch to a directory containing consistent point-in-time backups of all your files. Use this in case you have deleted a whole set of files, or just want to restore them from a while ago.
Note: Snapshots are in a read-only file system. If you want to modify a file that resides in a snapshot, you will need to copy it into a writable part of your project first.